Being a professional truck driver doesn't come without its sacrifices. Traveling the country and great pay can mean nights away from your family. There's certainly no working from home, even when the weather and a pandemic wreak havoc on travel. Although there are ways of cooking in the truck, a home-cooked meal isn't always available.
However, there are plenty of other, unique bonuses to the gig. A truck driver's "office" view is no florescent-lit desk, it's rolling hills, winding roads, and the American countryside.
For some drivers, the view isn't just a perk of their job—it fuels their favorite hobby: photography.
Edward "Ned" Bulken is a local driver out of Continental Express' newest terminal in Lyndhurst, Virginia. He joined the team in late 2021 and has a deep passion for photography.
"I took a photo class for non-majors at college and fell in love with it. Mind you, this wasn't my major, but after that, I took every photo class available for non-majors. I've done photography for about 25 years and I used to do commercial real estate images."
Ned's been around the trucking industry since 1996 when he first earned his commercial license. He's been in the office as a dispatcher and out on the road, photographing along the way.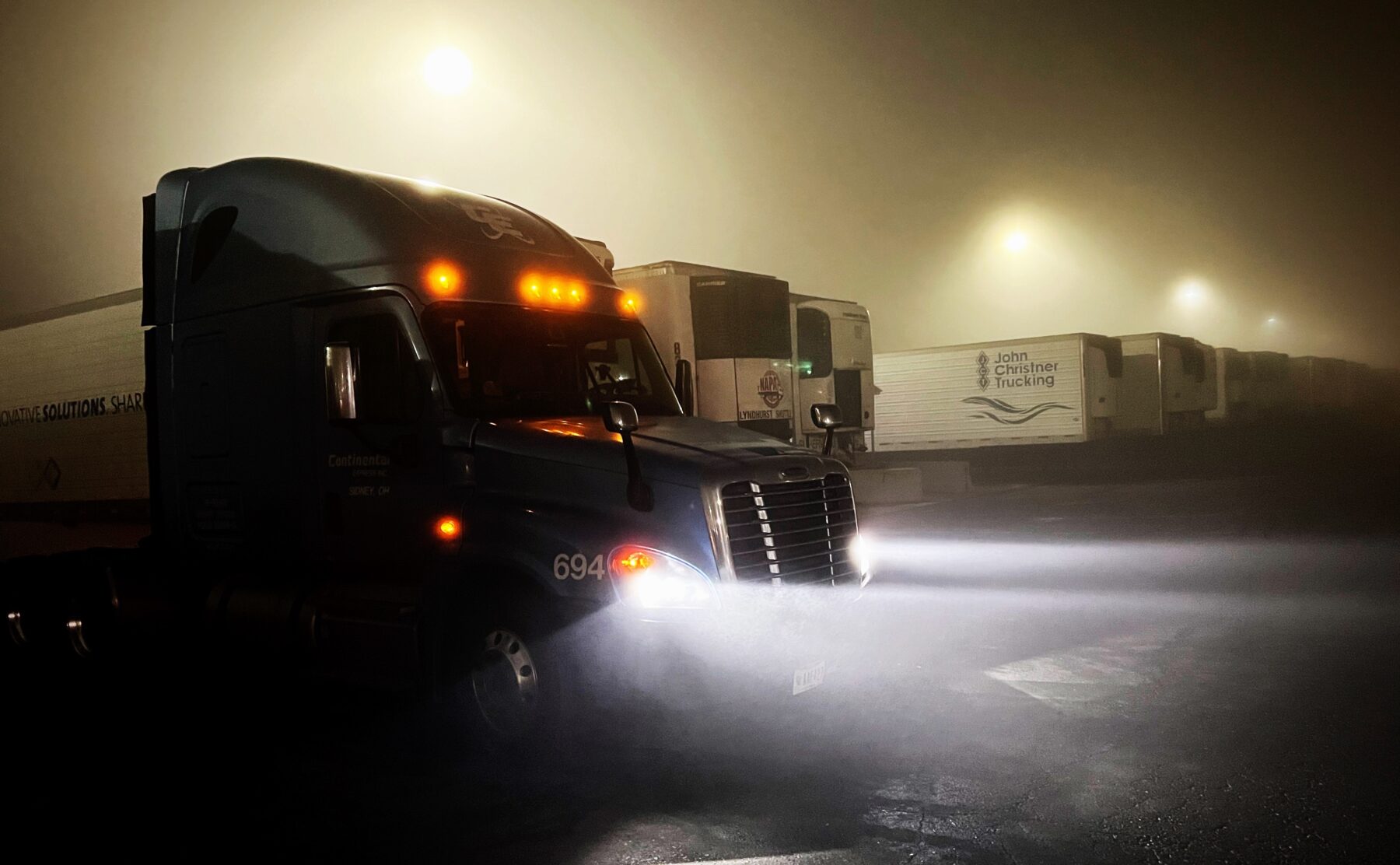 As he notes, he's taken pictures both in a professional effort, like of real estate, and landscapes. In previous trucking roles, Ned has crossed the US, taking in the mountains, plains, beaches, and deserts, and capturing many of them.
"You never know what you are going to see," said Ned. "Sometimes capturing an image helps you remember a special day or where you've been."
With now running locally, Ned stays mostly in the Virginia area. To which, he doesn't seem to mind; he notes the area around Lyndhurst is picturesque.
Camera equipment has changed significantly since Ned's college days—today some of the best cameras fit in our back pockets.
"I have an app on my iPhone I use called Camera+ and it allows me to crop and process. I will shoot the photo and edit when I am stopped."
The general setup looks like this: Ned's phone is secured to the dash of his truck, opened up to the camera. Then, with his Apple watch synced to the phone, a tap of his wrist works as a safe "shutter" to snap a picture.
This way, Ned doesn't miss any of the scenes he drives by when he's delivering a load. He can focus on the road, and edit when he's finished for the day or waiting at a shipper or receiver.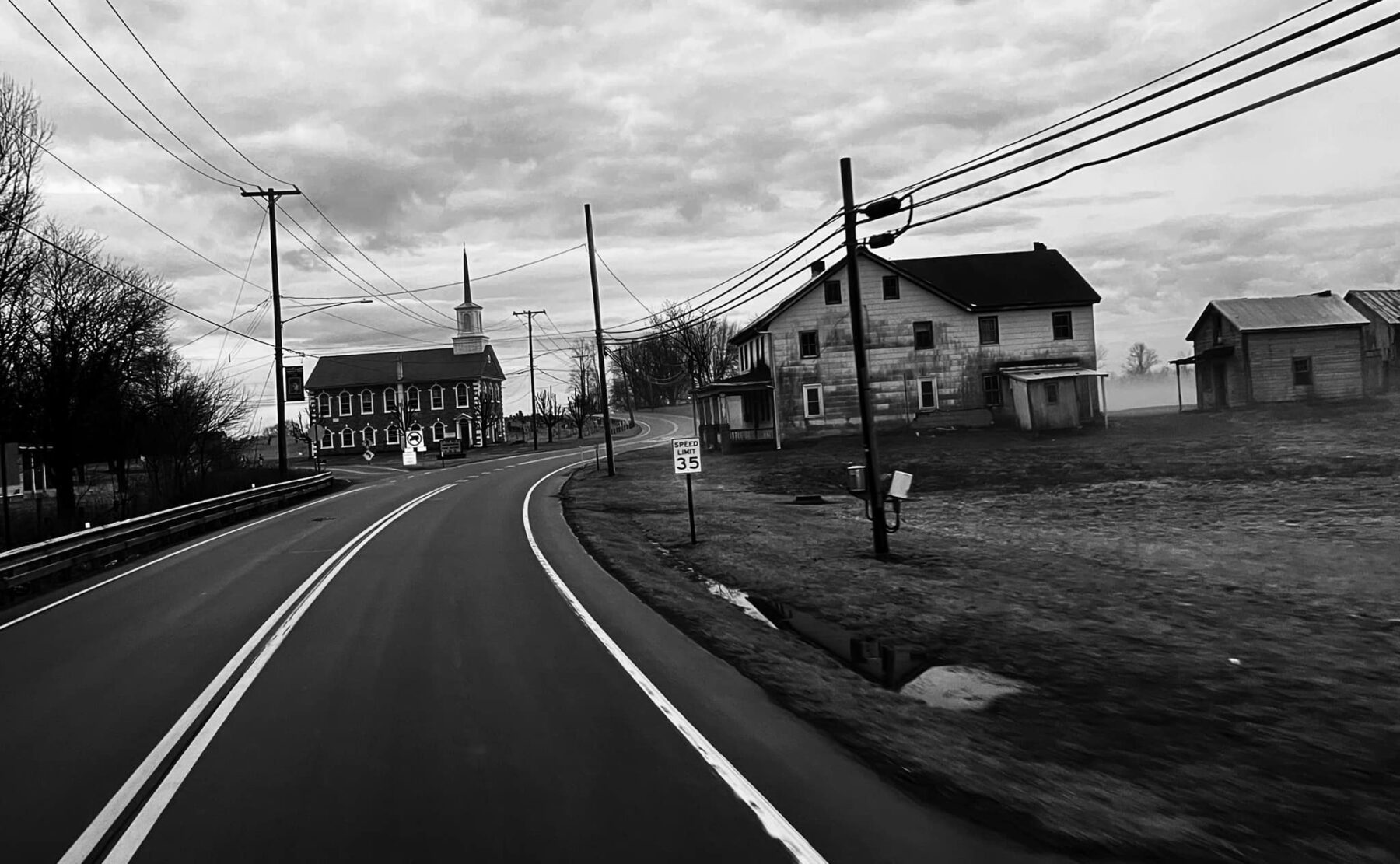 When Ned has the chance to fully stop, he has the most free-range, not only to edit but to take a few steps outside of his truck and capture the whole landscape.
Beside a phone covering the needed equipment, Ned notes photography is a generally easy hobby for all drivers to get involved with.
"Start by taking at least one photo every day," Ned advises, recalling what he learned way back in his college photography class. "Be aware of your surroundings! I recently saw a great sunset, grabbed my phone, and snapped the photo (below). It was gone within minutes. Develop your eye and you'll find more things to take pictures of. Equipment doesn't matter, it's what you see. That's the important thing."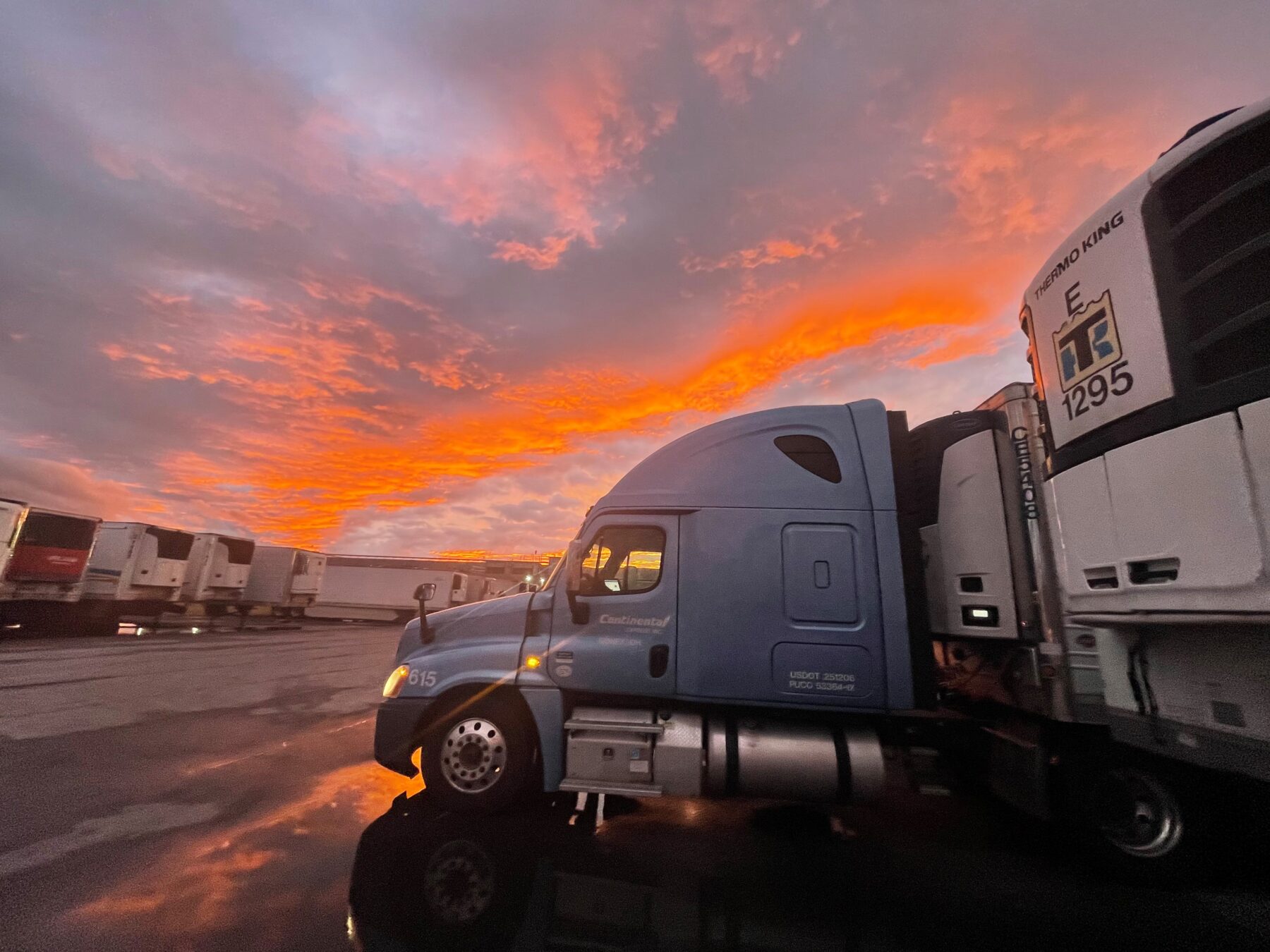 Having the hobby has made truck driving all the more enjoyable for Ned. He, like many, appreciates the freedoms and benefits that come with driving, but also admires trucking as a method of traveling to and photographing many places.