Your Freight is Our Business
Your goals are our goals.
At Continental Express, our customers receive best-in-class transportation and full-service logistics solutions. With eight terminals, we support regional dedicated freight throughout the country and provide over-the-road freight and non-dedicated routes in most of the continental United States.
The Continental Difference

Operational Expertise
Nearly 40 years in the logistics industry with a mindset of continued growth

A top-notch team of professional drivers, dispatchers, and operations team members here to put you first

Proactive Communication and Freight Monitoring
Continental Express staff on-site and available 24/7 to offer support and tracking updates

An open-door policy with customers and staff to foster clear communication 

Sustainability
EPA SmartWay Transport Partner

All-electric spotters joining yard management services

Strong dedication to efficiency, saving not only costs for our customers, but fuel and other resources 

Technology
Real-time load tracking utilizing an IBM AS400 mainframe and EDI capabilities 

Remote monitoring system for trailer temperature tracking

Custom-developed CE-GO app and iPad units for driver communication and GPS

Latest technology for driver safety
Driven to Exceed Your Expectations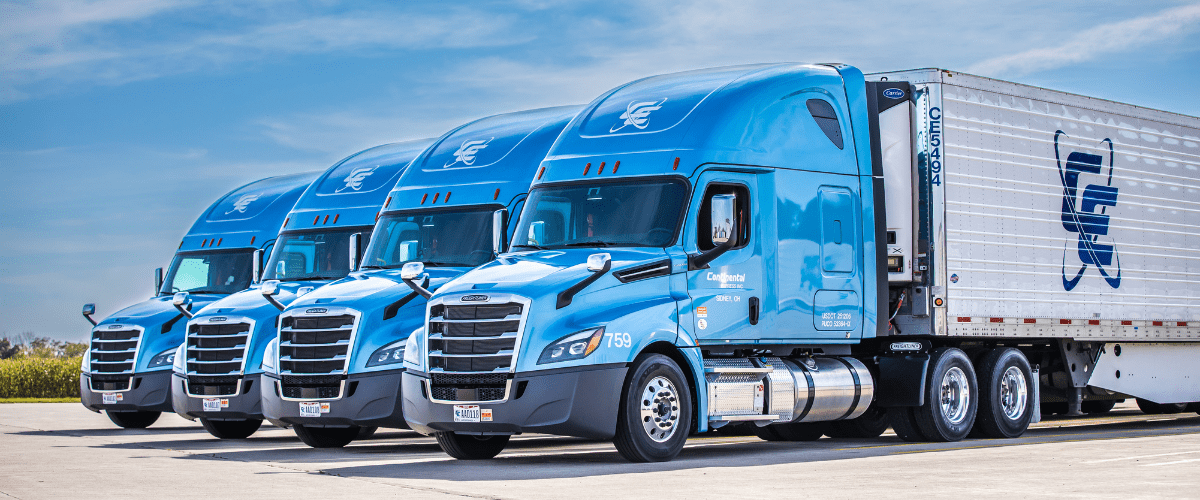 To ensure you meet your bottom line goals, we are driven to provide exceptional service, quality transportation, and to always deliver more than you expect.