Continental Express Commercial Driving Academy
Certified CDL School
Your new career starts here! Continental Express has paid schooling to earn your Class A CDL at our Indianapolis, IN terminal. Expert instructors and a proven curriculum in our certified school will help you obtain your license. Continental Express Commercial Driving Academy is of no cost to you and helps to cover the cost of living for the duration of the course.
After graduation from our academy, new drivers will train in Continental Express' paid finishing program. You'll be paired with an experienced professional driver for on-the-job training regionally before going solo. The finishing program is available for all newly licensed drivers.
Learn from industry veterans
Our certified CDL-A school instructors have years of experience in the industry – both behind the wheel and in the classroom. They work with our dedicated team of driver trainers to make sure all our graduates and trainees are well prepared to take the driver's test for their license and hit the road solo.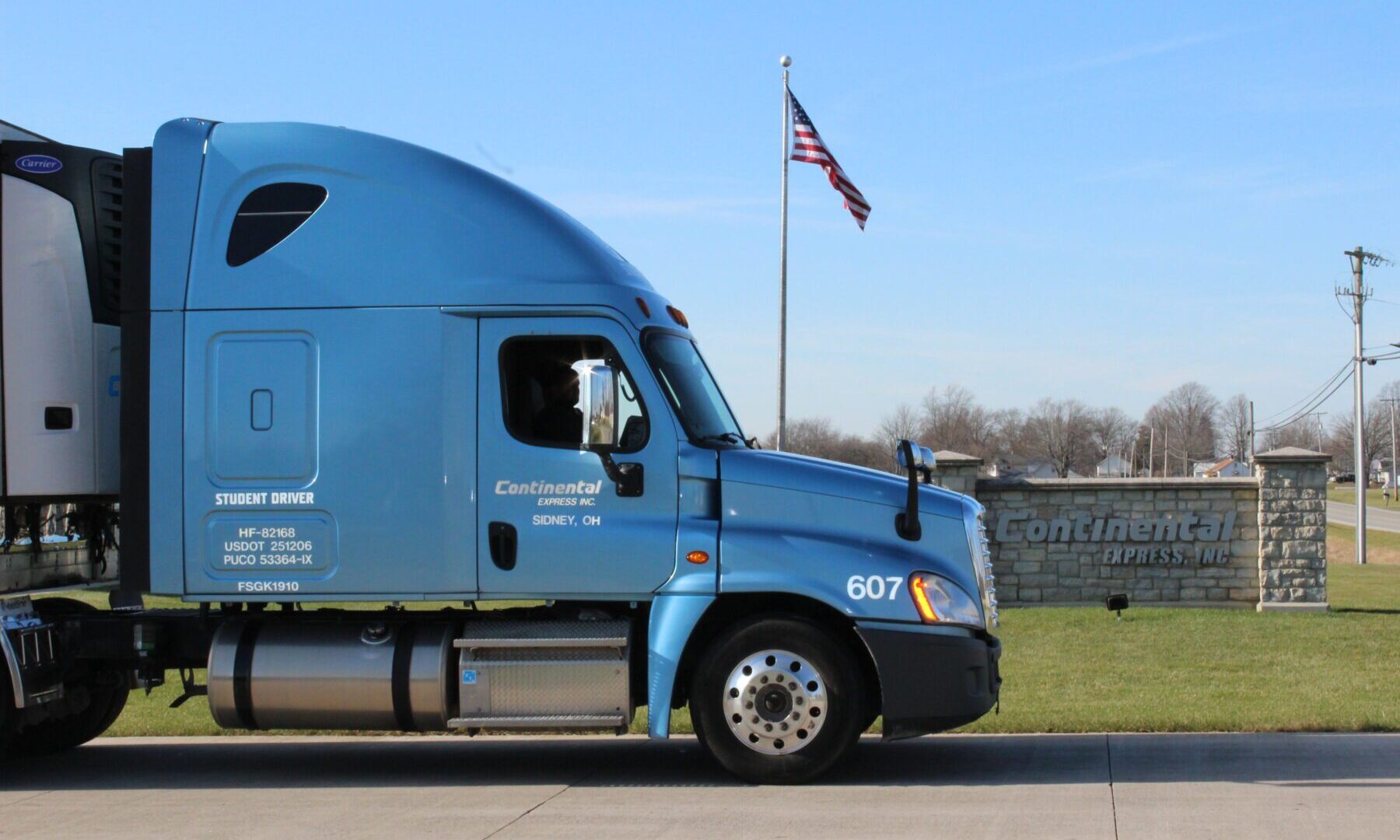 Hear from our graduates
Kevin is a 2021 graduate of Continental Express' Commercial Driving Academy. After some changes to his previous industry in 2020, Kevin knew we wanted to make a career move into the trucking industry. At Continental Express, Kevin found small class sizes, helpful instruction in the classroom and in training and the "hometown feel" of a company that cared about him. Check out Kevin's story!
Recent CDL Graduate Training
Recent CDL Graduate Training
Congratulations on earning your CDL-A! Gain some experience with paid on-the-job training. We'll pair you with one of our professional, certified drivers to show you the ropes before riding solo.
Discover Our Culture
Continental Express has a culture unlike any other trucking company. We are passionate about helping all of our employees, from truck drivers to administrative support, meet not only their professional goals but their personal goals as well.
Become a Trainer with CE
Driver interested in becoming a certified trainer? Click to find out the benefits of partnering with graduates of Continental Express Commercial Driving Academy and assisting them with-the-road finishing training.
Your new career starts here!
Click to apply or give us a call at 800-497-2100 for more details.