The Ohio Trucking Association named long-time Continental Express driver David Wolford the 2022 Driver of the Year at their annual awards celebration and banquet in Columbus in late March.
Each year, the Ohio Trucking Association (OTA) calls upon its members to nominate exceptional, safe drivers for the Driver of the Year award. Twelve professional truck drivers are named finalists, then a winner is chosen amongst the finalists by a committee of independent judges from the Ohio State Highway Patrol, the Public Utilities Commission of Ohio, and the Ohio Bureau of Workers' Compensation.
"This is truly amazing. Never in my life would I think I would be here, and here I am," said Wolford upon accepting his award.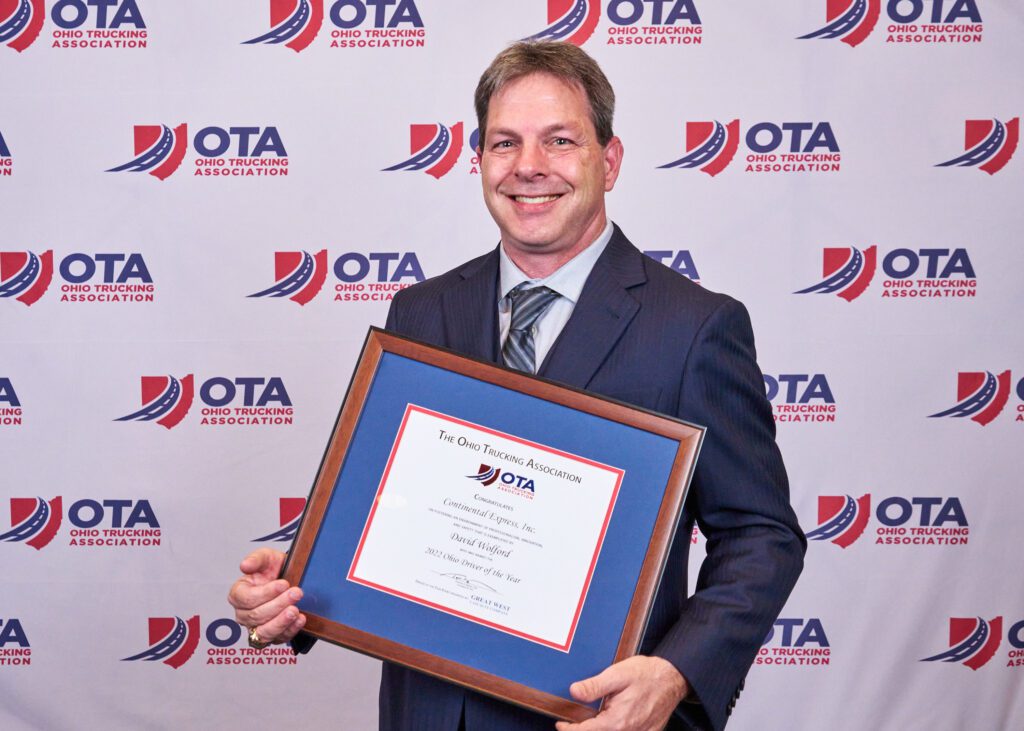 Wolford recently celebrated 19 years of service with Continental Express as a dedicated driver. In addition to driving, Wolford is a certified driver trainer, mentors drivers new to the industry, produces safety materials for Continental's YouTube channel, and hosts Continental's official podcast, Driving the Future. He has accumulated over 2.5 million consecutive safe miles in his tenure.
A native of North Lawrence, Ohio, Wolford attended the OTA's dinner and ceremony with his wife, Colleen, and their son, Brandon.
Included in the award, Wolford received a plaque and a Super Bowl-style ring.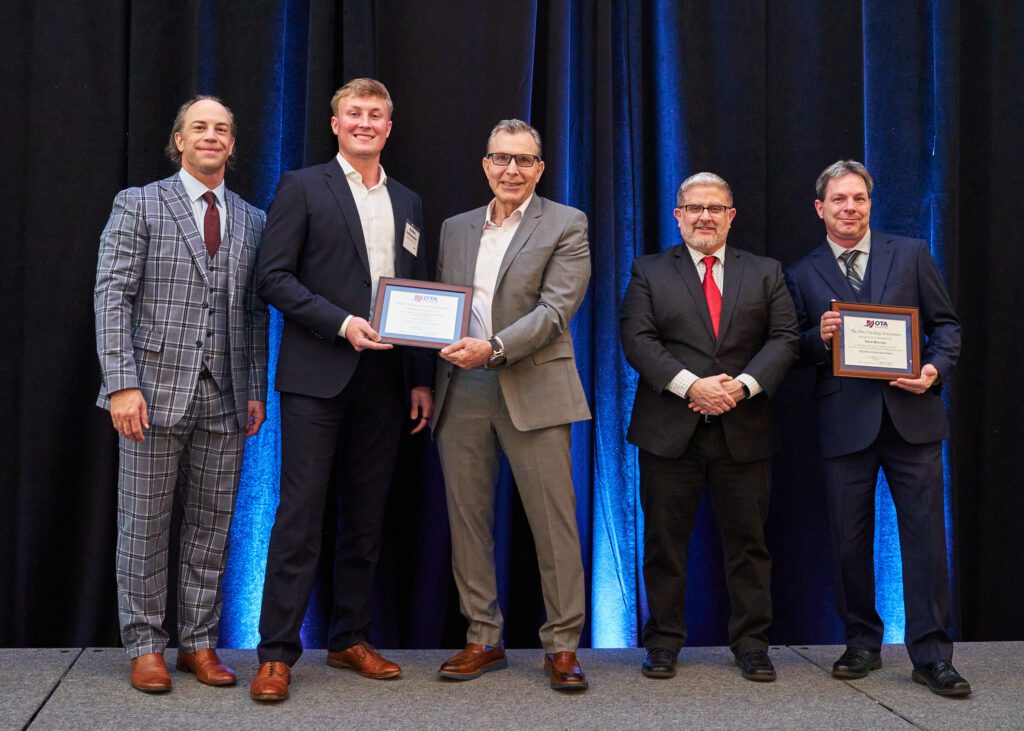 "I think all the finalists can agree with me – that we couldn't do what we do without strong backing, people who care about safety and commitment behind us. I want to thank everyone at Continental Express."
Although Wolford closed out his acceptance speech by thanking the Continental team, it's the team at Continental that feels gratitude is owed to Wolford for his hard work, innovation, and professionalism. 
"We are honored to have Dave as part of our team, and I cannot think of anyone else more deserving of the title of Driver of the Year. Dave has always been the safe driver every company wants, but he has also shown he is the leader every company wants," said Continental Express Operations Manager Bradley Gottemoeller.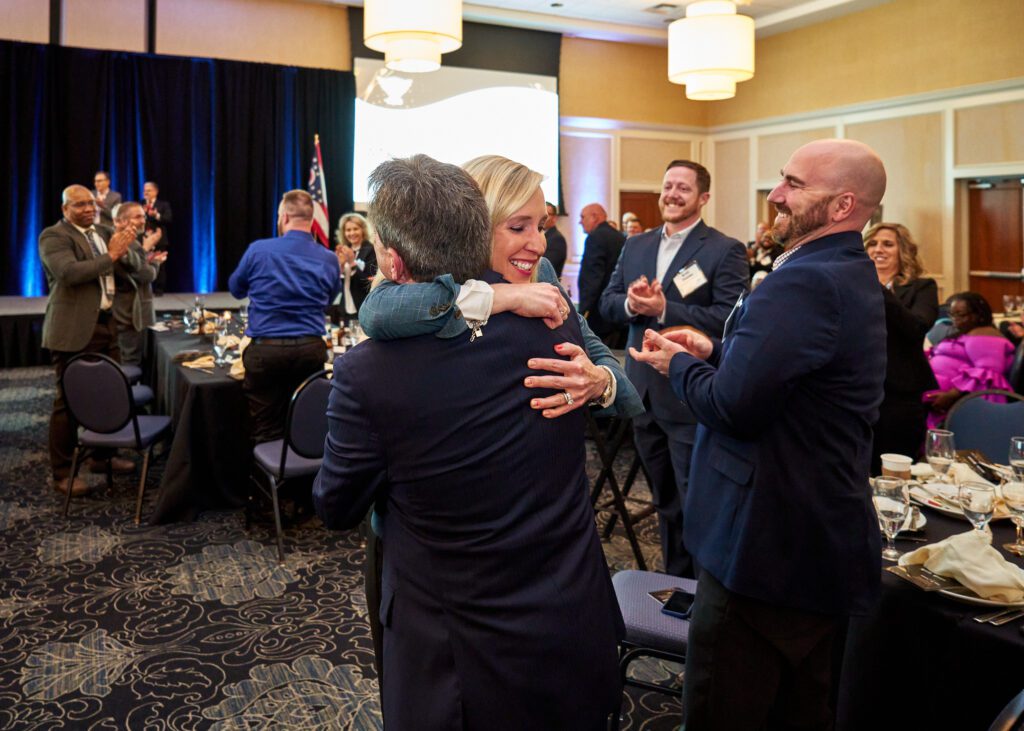 "Professional drivers move our economy forward. The job of each of our drivers is critical to getting food and other goods to the American people, but Dave has gone above and beyond in his contributions," agreed Jake Albers, Continental Express General Manager. "Dave has a passion for safety and is constantly concerned with getting everyone on the road home safe. The advice he goes out of his way to offer to new drivers and our whole fleet makes Continental safer overall."
For Gottemoeller and Albers, there's no way of telling how Wolford has impacted the culture of safety within the fleet. Wolford is just one of 47 drivers at Continental Express to reach one million or more consecutive safe miles driven since they started recording safe driving data in 2000.
"Dave's 2.5 million miles is the equivalent of driving to the moon and back five times or driving around the circumference of the earth one hundred times without a single accident," Gottemoeller explained.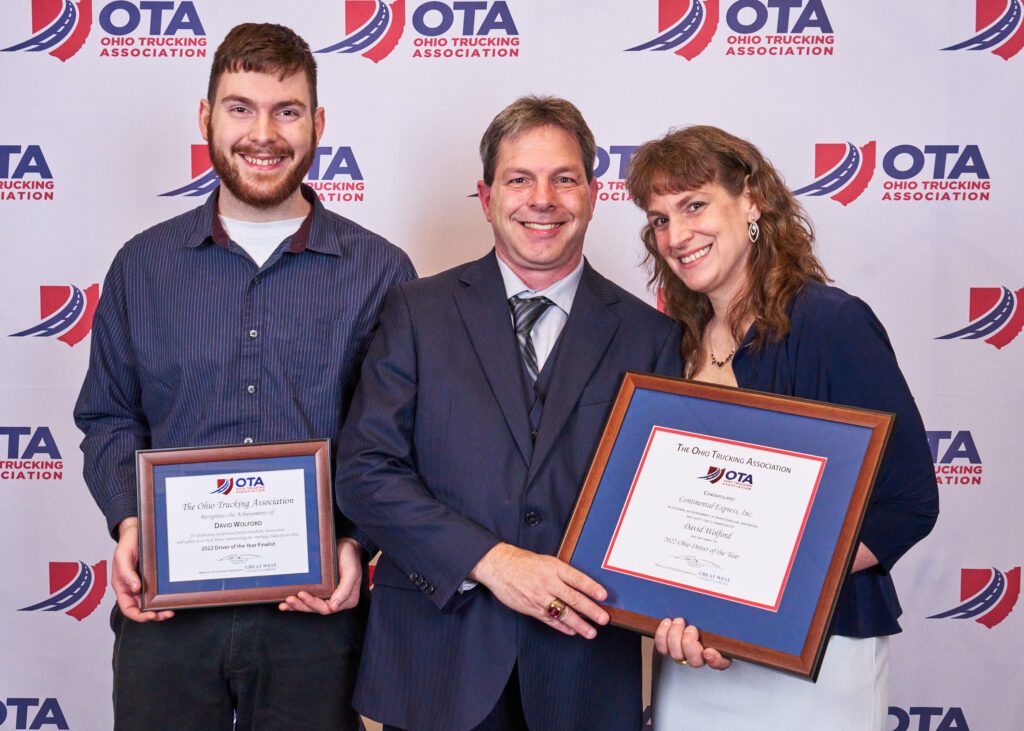 To further emphasize Wolford's achievement as well as thank him for his efforts, Continental Express awarded Wolford with a monetary bonus.
Continental Express' was recently named a 2023 Best Fleet to Drive For and operates with over 700 employees nationwide. Their headquarters are in Sidney, Ohio. For more information on Continental Express or to view Wolford's recent video projects, visit continentalexpressinc.com.