In their second-ever Best Fleets to Drive For appearance, Continental Express announced last week they again secured a Best Fleets Top 20 recognition from the program.
The 2023 selection comes from the Truckload Carrier's Association and software provider CarriersEdge, who celebrate their 15th year overseeing the only-of-its-kind award for the North American trucking industry.
"Being a Best Fleet to Drive For 2023 reiterates and solidifies Continental Express's commitment to providing a safe, financially secure and successful career for our professional drivers," said Kiera Sullivan, Continental Express Vice President and General Counsel. "It's a great honor that in our second year nominated we would be named in the Top 20 both of those years."
CarriersEdge and the Truckload Carrier's Association (TCA) considered 165 nominations for the Best Fleets to Drive For 2023 award.
To make the Top 20, a carrier must prove excellence in driver compensation, benefits, performance, operational strategies, safety procedures, technology, communication, and facilities among other components.
Drivers, too, play a fundamental role in the Best Fleets decision, as drivers get to comment on their overall satisfaction with their employer through a survey portion.
The thorough examination process also makes Best Fleets a key introspective tool to refine all participants' operations.
"To receive this award again is incredible," said Operations Manager Bradley Gottemoeller. "The feedback we received

last year

after being named a Best Fleet to Drive For 2022 really set the framework of where we needed to focus our efforts and the 2023 award proves that work paid off."
After earning their first Best Fleets acknowledgment, Continental got to work on providing further resources for their associates including a series of renovations to their Indianapolis, IN and Lyndhurst, VA terminals—with a new shop and driver shower facilities—purchasing 50 2023-model Freightliner Cascadia trucks, releasing their second custom-built app, and company-wide raises.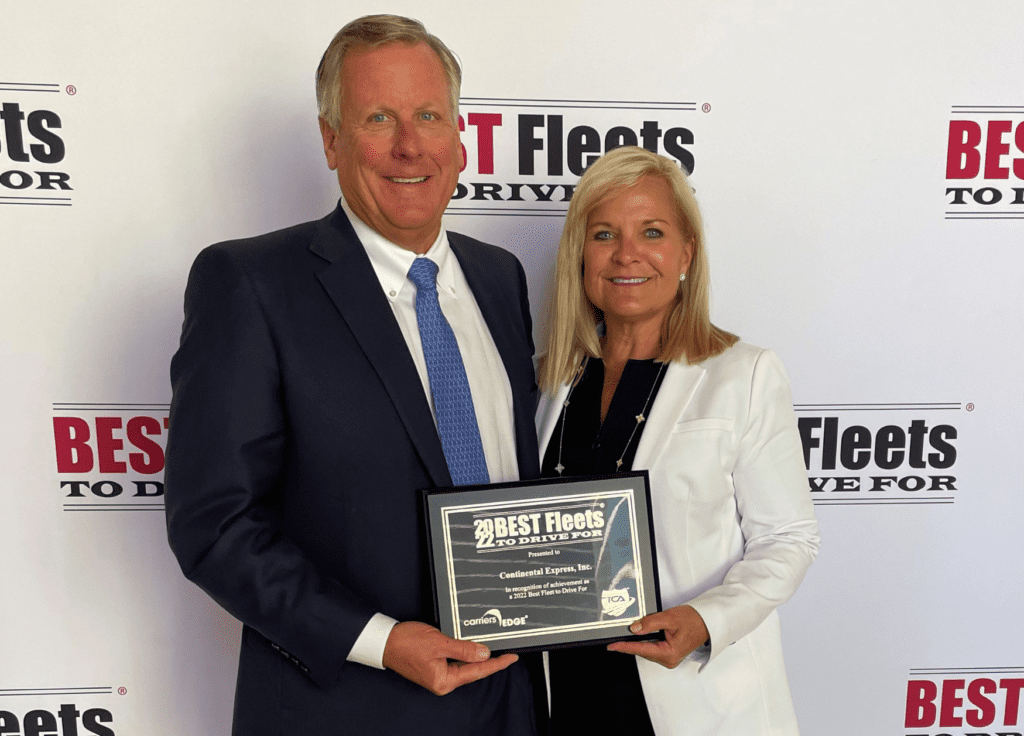 Above all, Continental credits the win to the hard work of their employees.
"There is not one singular item, action or person that could have made this award possible, but the combined effort of all of our employees pushing one another to go the extra mile and not just settle. I am grateful for our team, from office personnel to shop staff and drivers out on the road. Without everyone working together and continually improving, we would not be a Best Fleet to Drive For 2023. We aim to be back for many years to come," said Gottemoeller.
"We will never lose sight of the fact that at the heart of all we do is our people," echoed Sullivan. "Thank you everyone on the Continental Express team for helping us secure this award for a second year in a row."
Best Fleets will announce the overall winners of the Top 20 at the annual TCA convention in Orlando, March 4th-7th. 
Continental Express—employing over 550 professional drivers—is up for consideration as the overall Best Fleet to Drive For 2023 in the large carrier division.