Riding a bike is a fundamental part of growing up. So much so, when we partake in a task we haven't done in some time, we say, "it's like riding a bike."
A bike offers a child a toy to get outside and get active. Studies show children who learn how to ride a bike have better upper respiratory function and sleep better than kids who do not, among other health benefits. A bike is also a vehicle for early social interactions and is generally a good hobby for anyone.
However, the reality of having a bike to ride is not an option for all children. Household budgets are tight and economic challenges prioritize the essentials. Little room is left to afford a new bicycle – some of which run hundreds of dollars.
Video provided by WSBT 22 of South Bend, IN
Bikes for Kids is a 501 c3 non-profit
in Plymouth, IN dedicated to finding a solution: each year the organization distributes children's bicycles free of cost to underprivileged families.
In 2021, Continental Express driver and trainer Gary Boyer heard about Bikes for Kids. Being a resident of northern Indiana himself he decided to see how he could help.
"I've tried to be involved with community events in the past. Being an OTR driver, I'm not always able to. With previous companies I've driven for, we didn't get trucks involved with community events – charities and parades and things. I was just so excited when our owner said yes," said Gary.
The organization collected gently-used bikes throughout 2020 and 2021. The Bikes for Kids team repaired and refurbished many bikes as well as collecting new ones. Over the year, the bikes were stored at a barn of one of the organizers, but needed moved to Plymouth's Centennial Park for the giveaway.
To move over 200 bicycles, it would take several trips from the barn to the park. That was until Gary stepped in. With the support of Continental Express, Gary brought his truck and a CE trailer to transport the bikes across town and lend a hand in distributing them.
"It was just fun," Gary recalled. "We had 5 or 6 of us loading dozens of bikes up on the trailer. The day of was like a drive-through. Cars wrapped around a field and into the street. When a family came up we asked how many kids needed a bike and the sizes of bikes they would need."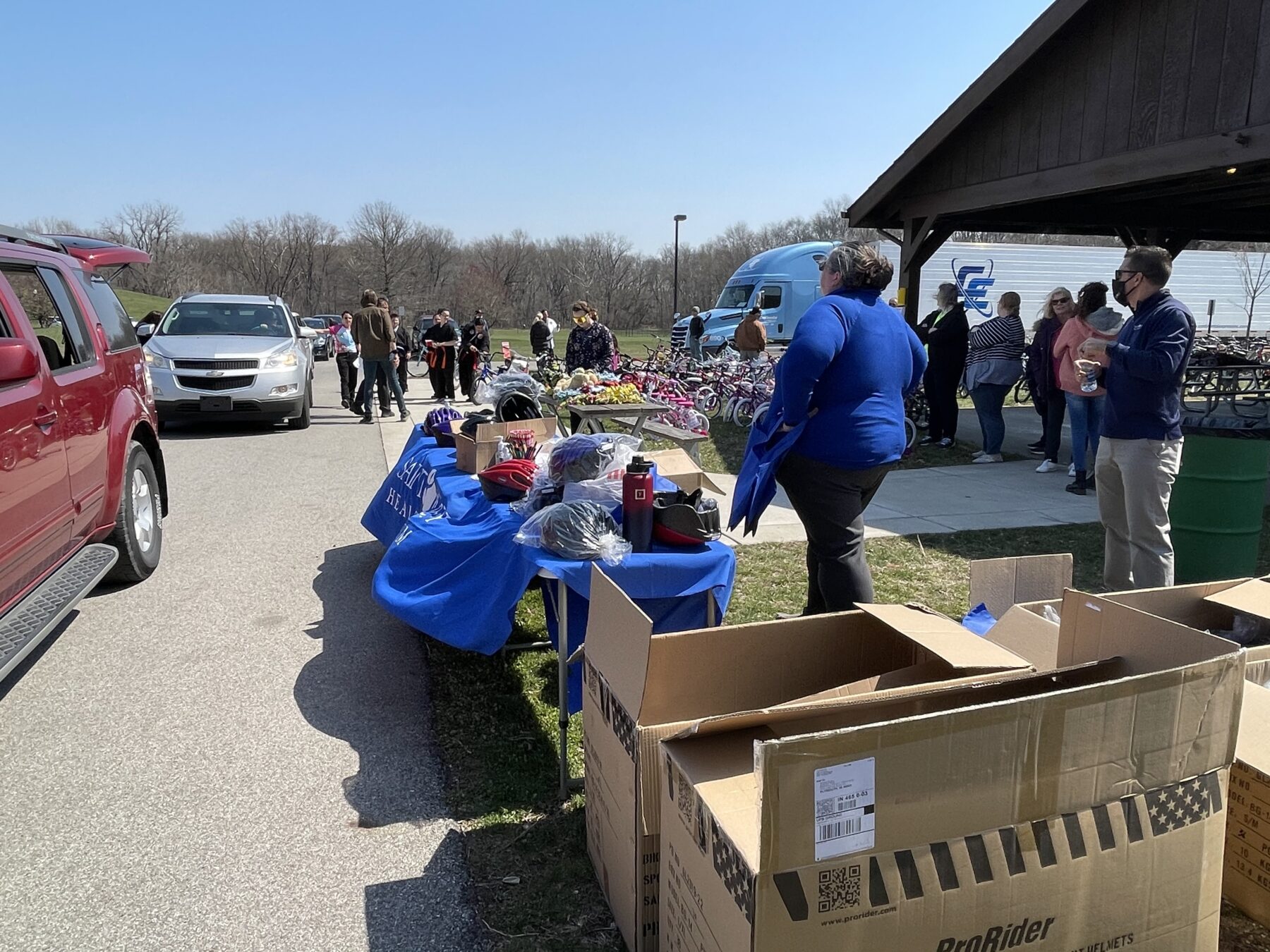 Perhaps not realizing the weight of the demand, Bikes for Kids ran out of free bikes to distribute in 2021 and had to turn away carloads of deserving children.
This year, they are ready to give away nearly 100 additional bikes. 2022 marks Bike for Kids' third bike giveaway, taking place Saturday, April 16. They anticipate handing out an incredible 320 bicycles, focusing on families receiving aid through federal food assistance programs.
Gary is prepared for the extra bikes; he will bring two full CE trailers to this year's giveaway.
As he notes, this might be his favorite load to transport all year.
In light of the pandemic, truck drivers are receiving some of the recognition they deserve, for the sacrifices they make to keep the country moving. At Continental Express, with so much of the temperature-controlled freight being food products, this rings even more true. The loads Gary delivers each day end up on the tables of families across the country.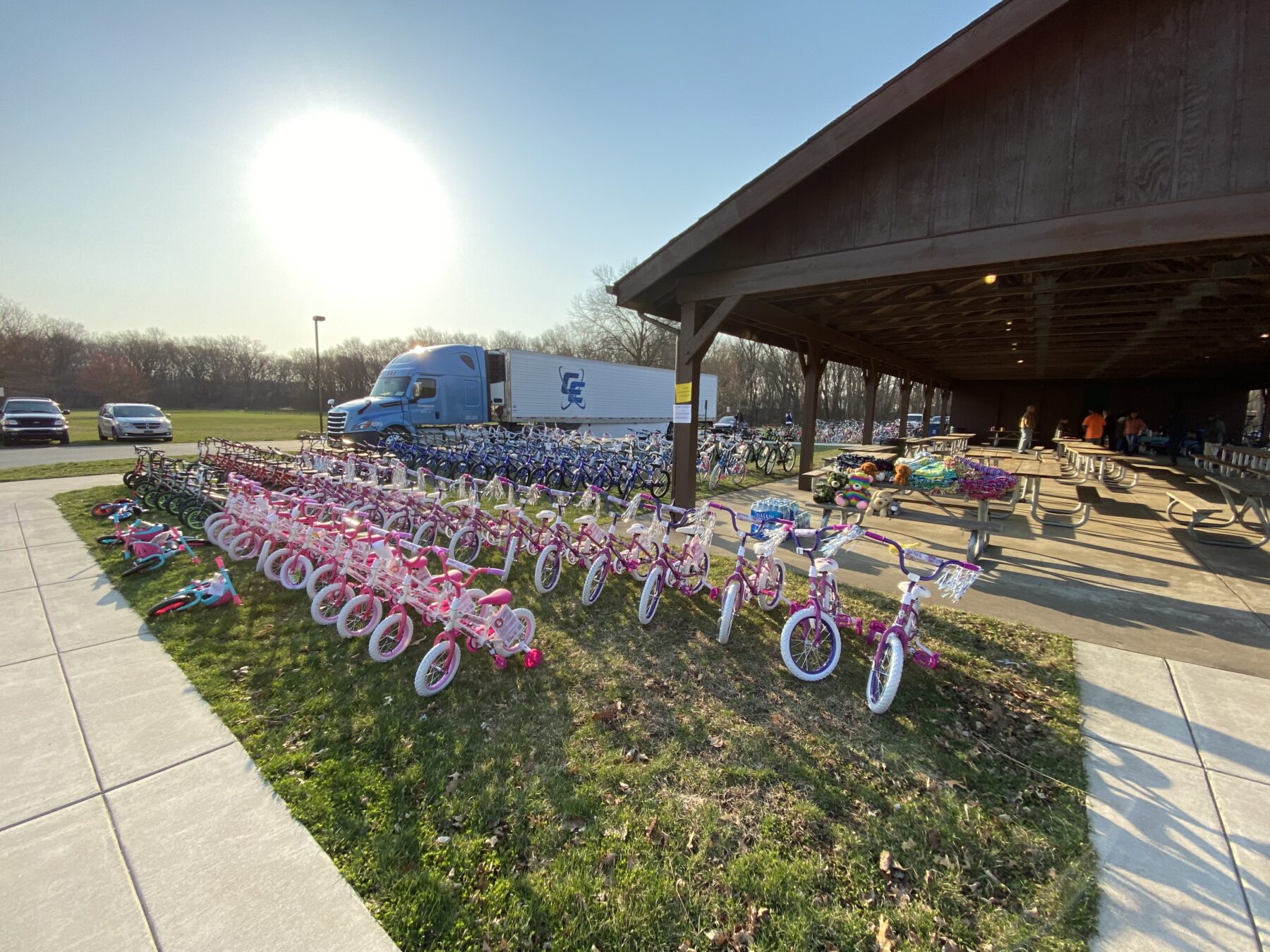 And yet, Bikes for Kids will be a top rewarding delivery for Gary. Similar to Continental Express' recent Wreaths Across America run, the impact of giving back and seeing that on the faces of our communities is invaluable.
"It's wonderful where it started from. It was a kid who got a bike and just wanted to give back. It's all really great. I hope to continue my involvement in the future and watch Bikes for Kids expand."