It's not unusual for driver Rick Brown to turn heads with his wrapped military truck.
Rick drives cab 911 of Continental Express's Fleet of Heroes. The semi-truck has rolled through parades, made video appearances, and its dual American flags pop against the cement and blacktop of highways. Fellow truckers and travelers alike approach Rick about the wrap or thank him for his service. 
"People stop me all of the time. They come up to me at receivers, blow their horns on the road, or give me a thumbs up. Often, people thank me for the respect Continental Express shows to our military. People ask for pictures, and I just tell them yes and to pass it on."
So when Rick recently picked up a load in Michigan, he welcomed a local resident that stopped him for a picture. However, Rick was caught off guard by this particular encounter, as it ended with a request.
The resident who stopped Rick was John Burri, father of the late Eric Burri, a specialist in the United States Army. John explained he wanted a closer look at Rick's tractor, but he also wanted Rick to have a card of his son. Eric Burri was just 21 years old when he was killed in action in Baghdad in 2005.  
"He told me 'I want the spirit of my son to ride with you on your truck, everywhere you go.'" said Rick.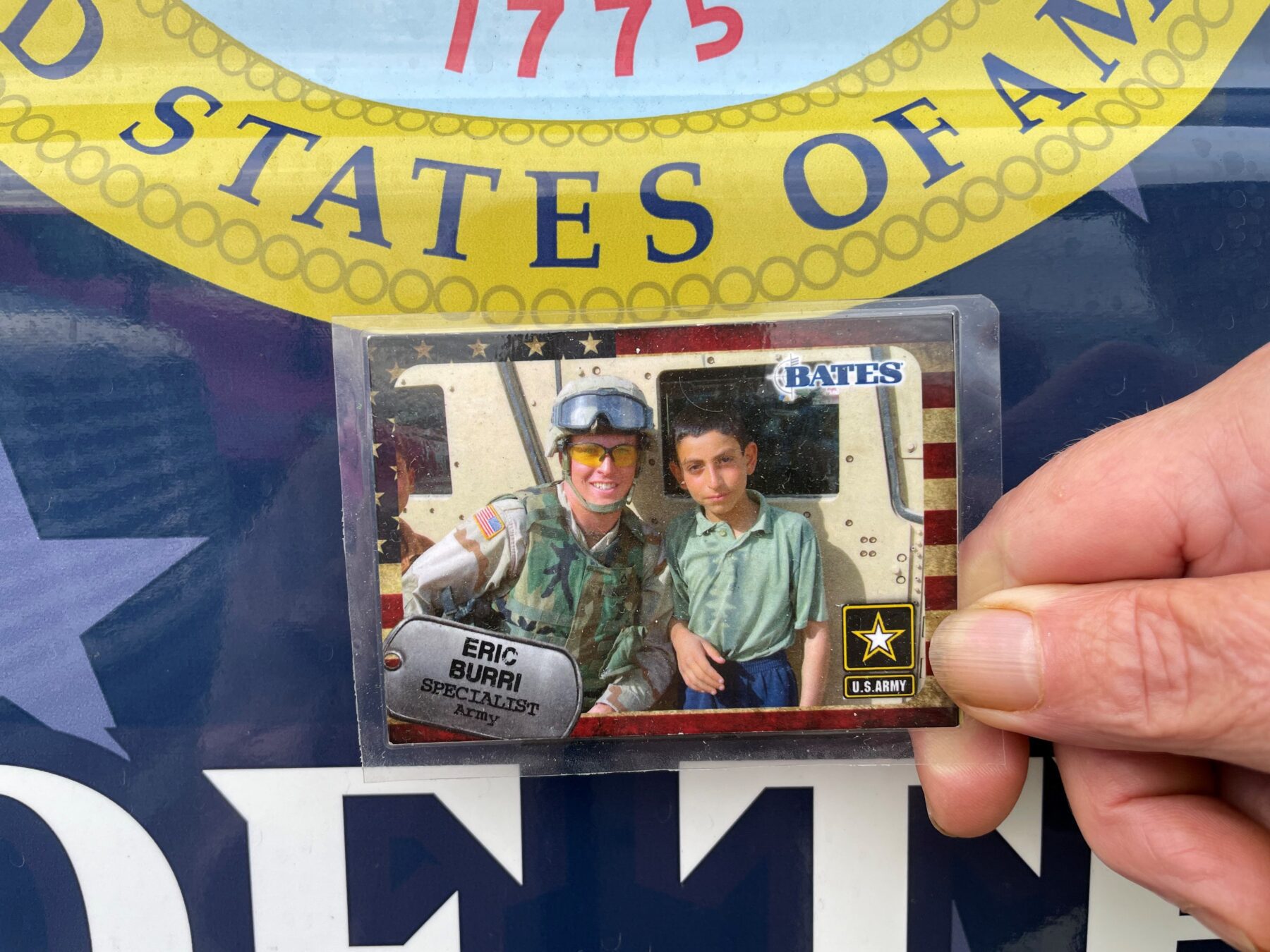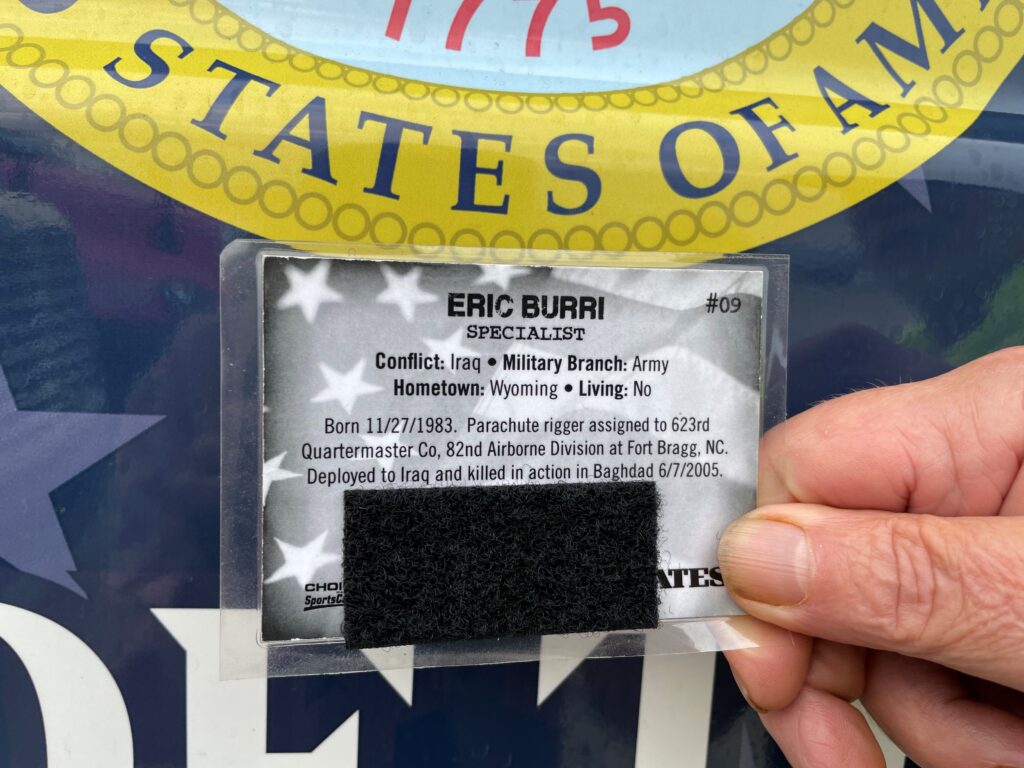 "How could I say no? I was shocked; I was speechless. I told him I have respect for him and his son, and the card would ride on the dash of my truck."
Rick, a veteran of the United States Air Force, took the request very seriously. He had the card laminated, and purchased Velcro to secure it to his dashboard. Except to show fellow drivers and Continental Express employees, the card does not leave Rick's cab.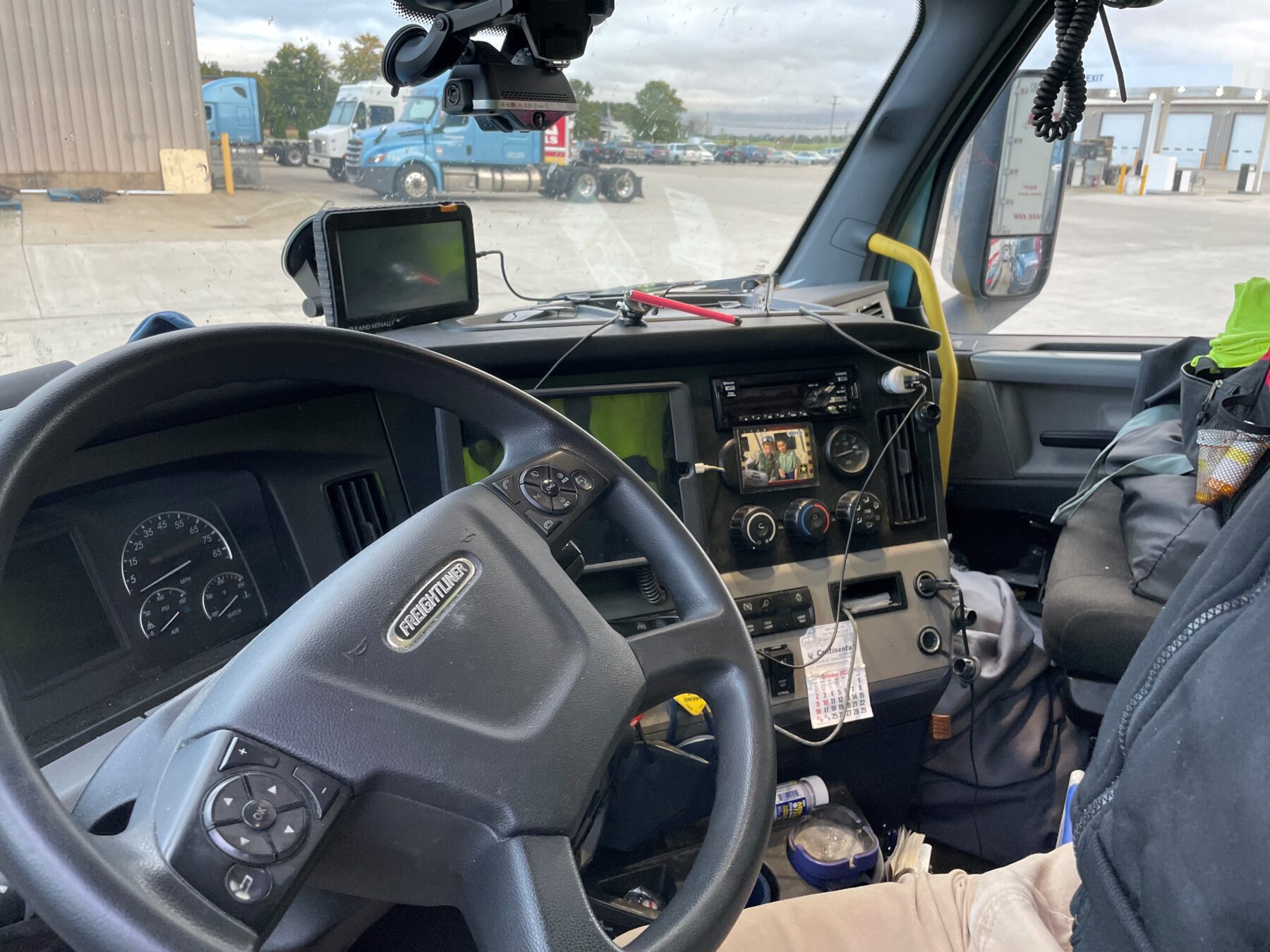 Since creating a space for Eric to travel with him, Rick has learned little about Burri. However, in the memorials following Eric's death, friends and family noted he had a passion for adventure and travel. His adventurous spirit is what ultimately led him to his military service.
Perhaps John and the Burri family can take some solace that today, in spirit, Eric and his legacy travel the country quite a bit: over 3,000 miles a week in Continental truck 911.
For Rick, it's an honor to have Eric along for the ride. Eric and the hundreds of other brave servicemen and women like him are the reason Rick is proud to drive a truck in the Continental Express Fleet of Heroes. The trucks not only looking stunning; they honor memories, recognize the cost of freedom, and express gratitude for that freedom.