Earlier this month, Continental Express founder and president, Russ Gottemoeller, announced the company was selected for Abbott Nutrition's 2021 Carrier of the Year after an awards presentation in Columbus, OH, on August 8th. The recognition follows Abbott's selection of CE for their 2020 Carrier of the Year award.
The recognition is a cause for celebration at both companies. 2021 proved to be a year of great success and progress for Abbott. Emerging strong from complications following the COVID-19 outbreaks in 2020, Abbott reported continued growth at their presentation.
Abbott Nutrition is a sector of Abbott Laboratories. They develop and produce well-known nutritional products such as Ensure, Glucerna, Pedialyte, and Similac. In their own words, Abbott's solutions, from infant formula to diabetic shakes, are committed to "nourishing every stage of life."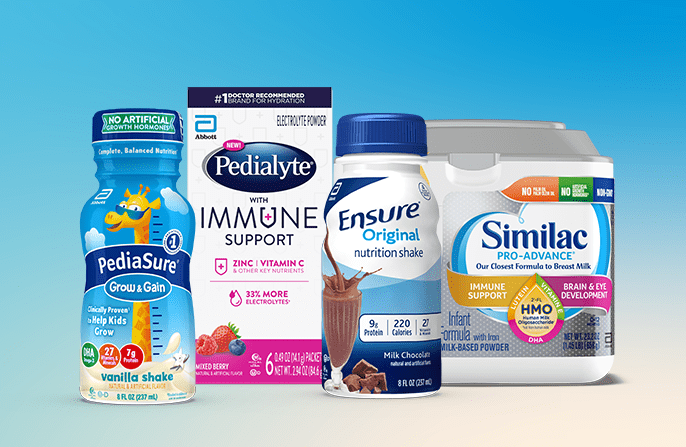 As proven through the pandemic and subsequent supply chain challenges, Abbott Nutrition's products are valued essentials to millions of American households.
Continental Express is fortunate to serve multiple Abbott Nutrition locations in six states and provide key logistics services to deliver such essentials safely and on time. Several Continental Express professional drivers, fleet managers, and customer service representatives are dedicated to supporting Abbott's success.
In 2021, Continental expanded operations to further aid customer service to Abbott. Included in those expansions were equipment, associates, and a terminal location in Obetz, Ohio.
As noted by Gottemoeller, being awarded Carrier of the Year would not be possible without the hard work of Continental Express associates. Continental guides its operations by three core values: safety, service, and communication. Practicing and implementing those core values relies on the CE drivers, office staff, and shop personnel. Their collective efforts and drive to provide excellent customer service are ultimately what helps Continental Express to succeed.