Continental Express kicked off National Women's History Month by announcing their new initiative to recognize and honor their female drivers, Women at the Wheel, which will serve as a community for women truckers and an advisory committee for future Continental operations.
"I am excited for our women drivers to have the opportunity to work together and shape the future of our industry," said Vice President Kiera Sullivan. "Continental Express has been a family-owned company for nearly 40 years, and we champion that we get to know and support each of our employees individually. From this, we know there is a unique set of challenges presented to women on the road, and Women at the Wheel and its advisory committee aim to be a vehicle to connecting our community of female drivers and an additional avenue to understand how we can best support them."
Trucking often presents challenges to women for its long-standing reputation as a male-dominated industry. Resources on the road and equipment—such as access to female restroom facilities—are not typically constructed with a woman driver in mind.
Despite the obstacles in recent years, women have been shaking up the industry.
According to the Women in Trucking Association, a nonprofit organization advocating for female drivers across the industry, the number of female professional drivers in the United States rose to 13.7% in 2022 from 7.89% in 2018.
Continental Express, too, noticed a wave of women joining their team in recent years. From May 2020 to January 2023, Continental saw a 44% increase in women in its fleet.
"We are growing," noted Sullivan. "And when we look at the numbers, you can see a lot of the growth comes from women. Because of that increase, we want to make sure Continental continues to be an excellent home for female drivers moving forward. Our hope is the women of the advisory committee have a place to voice the challenges they face and work together toward solutions."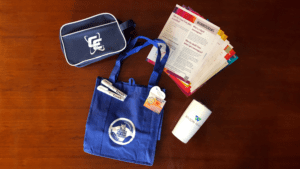 Trucking is a great career move for both men and women, with a high demand for drivers and steady pay. In 2022, Continental Express over-the-road company drivers averaged an annual salary north of $80,000, with top earners taking home $120,000. Since drivers are paid by the mile, both men and women are paid equally.
"I am always talking to women about driving truck," said Deb Wood, a company driver at Continental Express' Fort Worth terminal. "You can make good money, and there are a lot of opportunities. This isn't a lifestyle for everyone, but I think it's great. I like the independence."
Women at the Wheel is not the only female-forward initiative from Continental Express in recent years. Preceding Women at the Wheel and its advisory committee, Continental has recently promoted its female office staff in key operations roles, including Sullivan to Vice President.
Company-wide, 48% of overall operations staff are women.
"When I joined Continental, trucking was still a predominately male-driven industry; young, female dispatchers could be underestimated," notes Kim Eilerman, a Dedicated Fleet Manager at Continental's corporate terminal. "Since then, I've gained experience and grown alongside the company. I am proud to currently oversee a driver fleet where 10% of my drivers are women. In both operations and our trucks, having men and women on our team has been a positive experience for everyone as we can recognize and learn from one another, and work to best serve our customers together."
Additionally, following the diagnosis of breast cancer in two female employees at their corporate terminal, Continental unveiled the Cancer Awareness Truck in 2016. Truck 663, dubbed "the pink truck" continues to raise awareness for the most common cancer in American women.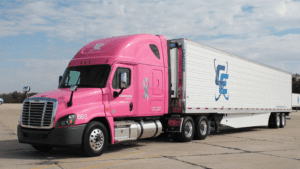 To learn more about Continental Express or Women at the Wheel, visit continentalexpressinc.com or follow Continental Express on social media.